CMS-50
CLEAR SOUND
LIGHTWEIGHT
COMPACT
M-S STEREO SHOTGUN
Super Short Mid Side (M-S) Stereo Professional Shotgun
Available Now
The unique CMS-50 is a 5.4′′ compact stereo condenser shotgun that weighs only 4.6oz. The mic is especially suited to users that require the versatility and smooth stereo that an M-S design provides. Tight or wide patterns and premium sound, it can be camera mounted without interfering with even a short lens, yet still provide the quality of audio demanded by today's professionals.
It is an M-S (Mid-Side) configuration which makes it possible to adjust the stereo width from mono to stereo at the mixer or in post production. The shotgun includes two outputs, a cardioid and figure of 8, which can be fed into the mixer for width adjustments. If both outputs are recorded then width can be managed in post. 
Like all Sanken shotguns it is rugged and dependable with a wide range of applications where sound clarity and noise rejection are critical requirements. 
CMS-50 shown with optional GS-23 shock mount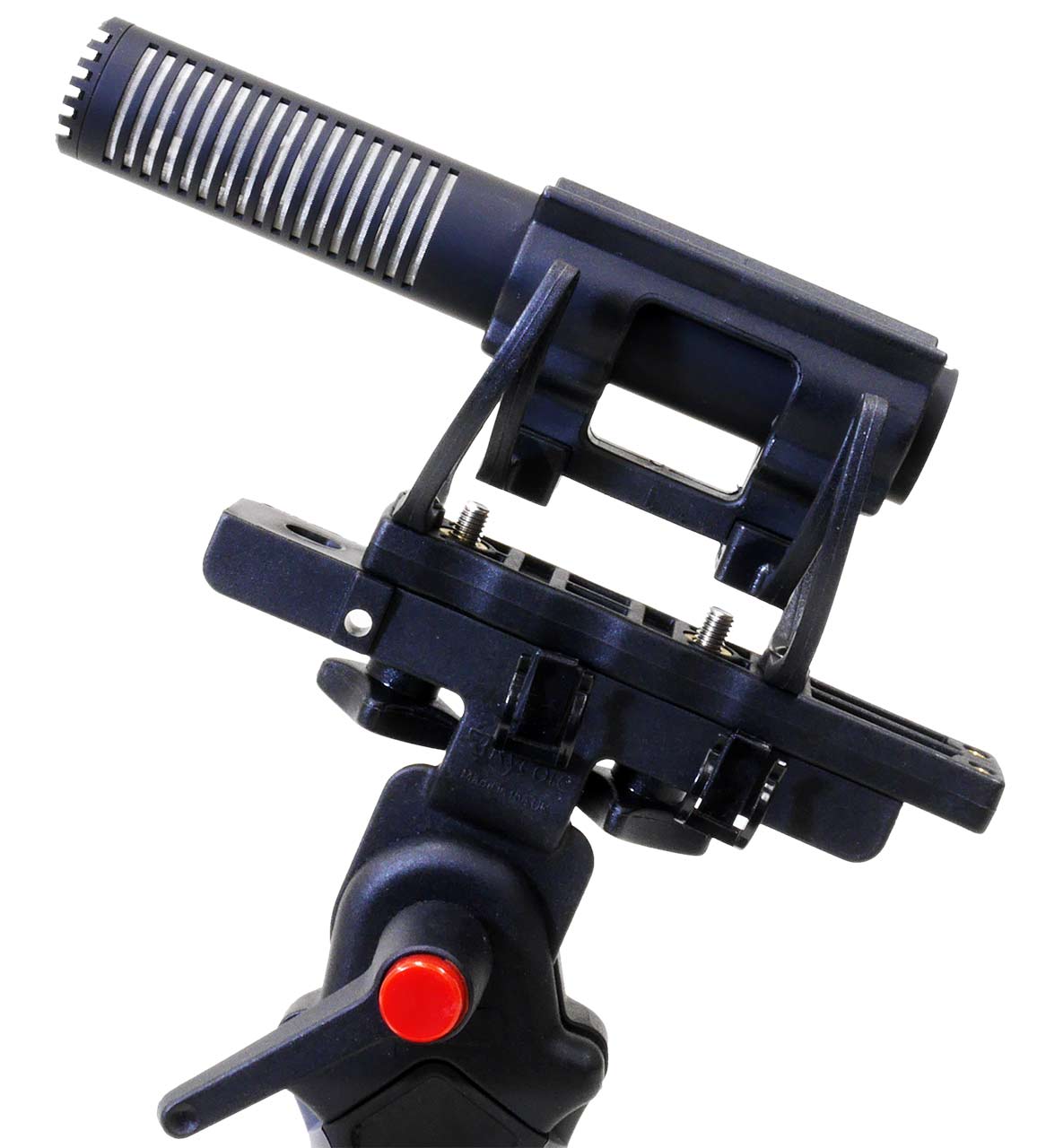 High Quality M-S Stereo Microphone Suitable for Ambient Recording
The CMS-50's lightweight, rugged design and unique components assure optimum resistance to humidity and adverse temperature changes.
Unique Sanken lightweight design
Sharp directivity
M and S component outputs to compose Stereo signal, conveninent for pre and post processing
High sound qualtity, suitable for ambient recording such as Field Sports, Movies, Operas etc.
Beautiful Cardioid and Figure-8 patterns provide smooth and coherent Stereo
Short 5.4″ length, lightweight (less than 5oz) for easy operation
Ideal for boom pole operation on drama and film shoots
Ideal for mounting on cameras with short lens
Advanced RFI rejection
HPF Switch to change low frequency characteristic
Wide 60Hz – 20kHz frequency range
Rugged and dependable design

Sanken CMS-50 Listening Experience Video – Michael Wynne
Michael lets you experience the sonic characteristics and stereo imaging performance of the Sanken CMS-50 short 5.4" stereo M-S microphone.
"I was blown away by two things, the stereo imaging – I did not notice any holes, and the sonic quality is very natural."
Model Name

CMS-50

Transducer

Self – polarised condenser

Directivity

M: Cardioid,  S: Figure-8

Frequency response

(60Hz – 20kHz)

Sensitivity (at 1kHz)

-28dB (40mV) (0dB = 1V/Pa)

Equivalent noise level (A weighted)

18dB SPL  (A weighted)

Max SPL (1% THD)

138dB SPL

Output impedance( 1kHz )

140 ohms

High pass filter cut off freq.

60Hz

Powering

+48V ± 4V

 Phantom 

U.P.F

Current consumption

4 mA (each channel)

Weight

4.6oz (130g)

Dimensions

5.4″ (137mm) length
0.87″ (22mm) diam.


Surface finish

Matte Black

Connector

XLR-5-12C(M) equivalent
( 1: GND, 2: M-Hot, 3: M-Cold, 4: S-Hot, 5: S-Cold )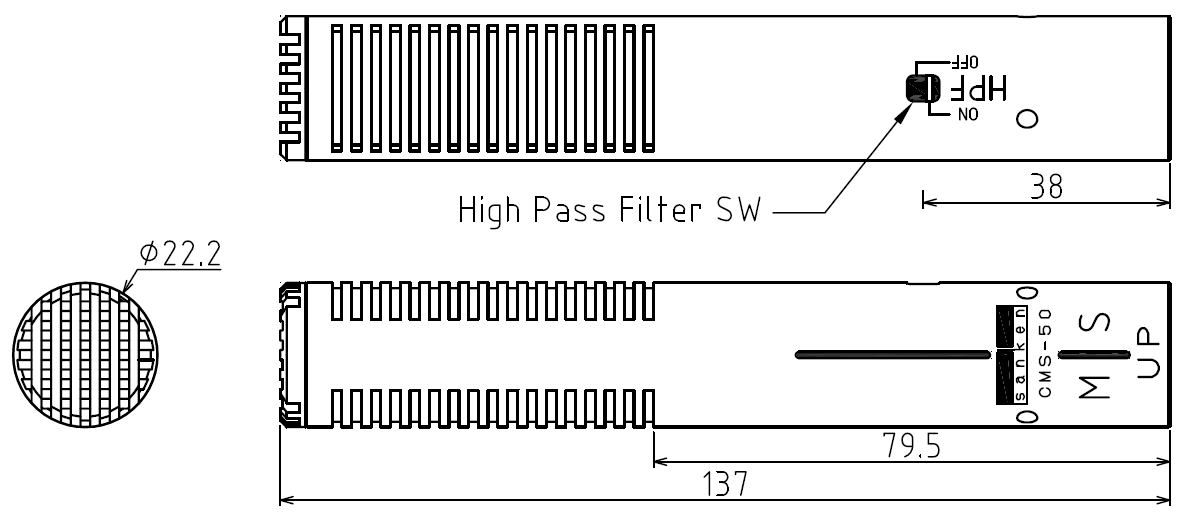 Decoding M-S Signals from CMS-50
The CMS-50 outputs M and S signals. These can be decoded to Left and Right using the optional MB-2D decoder or can be decoded in the mixing console…
To derive the left and right channel outputs from M-S coincident microphone sources use the following summing and difference:
L ch : Sum of M and S
R ch : Difference between M and S
By connecting the outputs to the mixer as shown, both M and S signals can be decoded as L ch. and R ch. The angle between L and R can also be varied by the adjustment of the S ch. fader volume. When levels of M and S are the same, the stereophonic angle is 127°.