CS-M1
CLEAR SOUND
LIGHTWEIGHT
4″ LONG
SHORT SUPER CARDIOID SHOTGUN
Unique Design Combines Premium Quality Sound in Lightweight Compact Shotgun
Available Now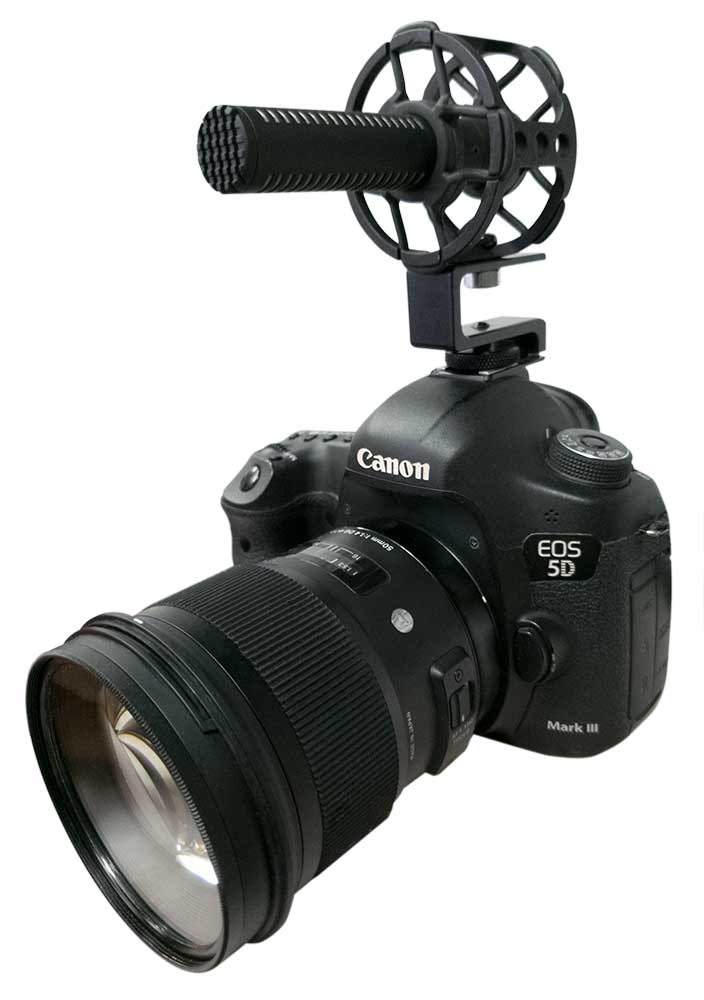 The CS-M1 is the latest addition to the Sanken Production microphone range and sets new standards of sound quality for a short shotgun mic. From professional boom pole drama and film location recording to DSLR camera mounted applications, the CS-M1 delivers pristine quality audio with sharp directivity.
At only 4" in length and weighing less than 2 oz., the unobtrusive CS-M1 can be used in tight mic situations to faithfully capture the story. Like all Sanken shotguns it is rugged and dependable with a wide range of applications where sound clarity and noise rejection are critical requirements.
CS-M1 shown with optional KSM1 shock mount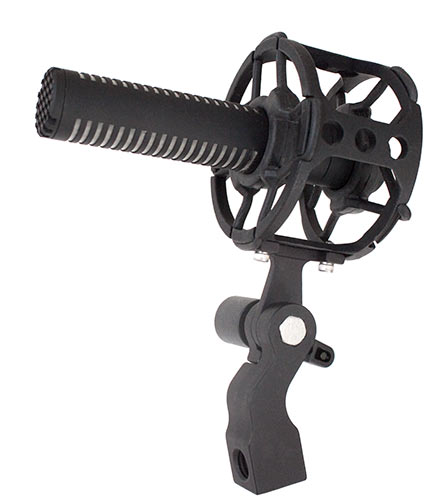 CS-M1 at AES 2018 NY
Jim Pace from Plus24 (Sanken's USA distributor) introduces the newest member of the Sanken Production and Live Range, the CS-M1 shotgun/video microphone.
Listening in Noisy Environments – Sanken CS-3e/CS-M1 Comparison!
Production Sound Mixer Michael Wynne compares an industry standard proven short shotgun, the Sanken CS3e, to the CS-M1, Sanken's new kid on the block, to see how it holds up against it's older brother in this noisy environment listening experience!
Sanken CS-M1 listening experience!
Michael Wynne checks out the CS-M1 with examples of how the mic performs mounted on his Panasonic GH5 DSLR.
Audio Media International Review: Sanken CS-M1
Alistair McGhee tests out the latest addition to the Sanken production mic range, which aims to set new sound quality standards for a short shotgun model…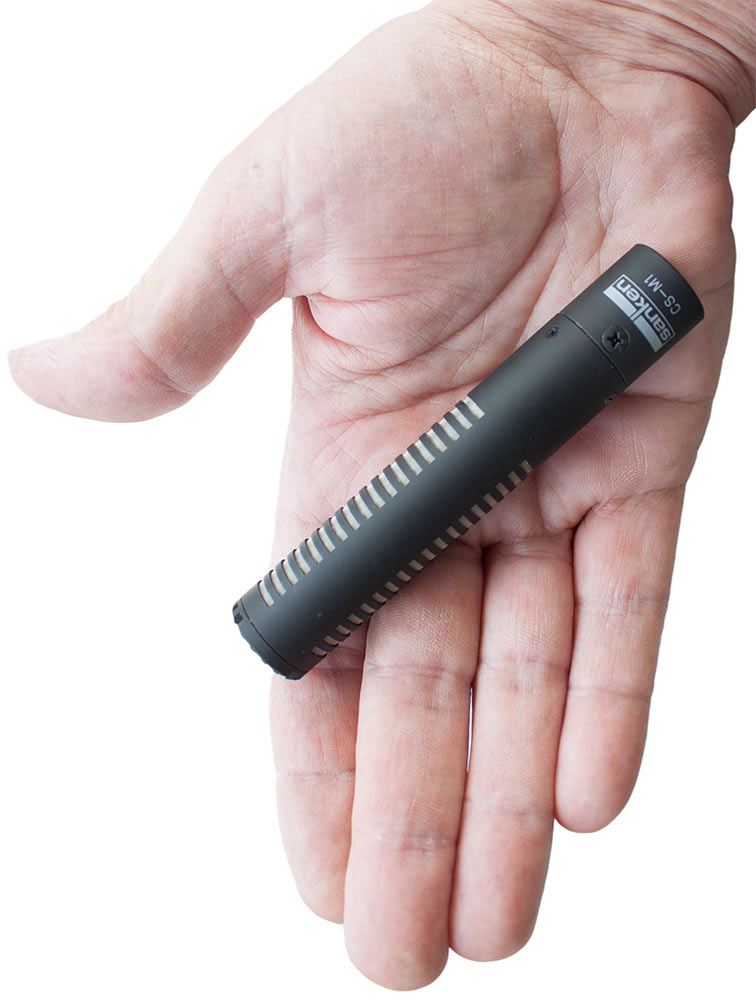 The CS-M1's lightweight, rugged design and unique components assure optimum resistance to humidity and adverse temperature changes.
The mic is especially suited to shoots where tight patterns and premium sound are the goal. It can be camera mounted without interfering with even a short lens, yet still provide the quality of audio demanded by today's professionals, all at an affordable price.
Unique Sanken lightweight design
Sharp directivity
Clear sound
Short 4″ length, lightweight (less than 2oz) for easy operation
Ideal for boom pole operation on drama and film shoots
Ideal for mounting on cameras with short lens
Suitable for ENG applications
Standard 19 mm diameter
Advanced RFI rejection
Wide 70Hz – 20kHz frequency range
Rugged and dependable design

Model Name

CS-M1

Transducer

Back Electret Condenser

Directivity

Super Cardioid / lobar

Frequency response

(70Hz – 20kHz)

Sensitivity (at 1kHz)

79mV/Pa (-22dB, 0dB=1V/Pa)

Equivalent noise level (A weighted)

16dB SPL

Max SPL (1% THD)

137dB SPL

Output impedance( 1kHz )

140 ohms

Powering

+48V±4V Phantom Powering

Current consumption

4mA

Weight

1.9oz (55g)

Dimensions

4.1″ (103mm) length
0.75″ (19mm) diam.


Surface finish

Matte Black

Connector

XLR-3-12C(M) equivalent
1: GND, 2: Hot, 3: Cold