CS-1e
LIGHTWEIGHT
SHORT
SHOTGUN
Great Sounding Long Reach Lightweight Short Shotgun
The low cost CS-1e is a remarkably directional shotgun microphone, featuring a longer pickup reach, extended low frequency response and significantly lower noise. The lightweight CS-1e is easily handheld, mounted on a boom pole or concealed on the new smaller camera bodies.
Performance is consistent with the renowned Sanken shotguns that have gained worldwide popularity among top professionals. Very sharp directivity guarantees a targeted sound while eliminating unwanted background noise.
CS-1e shown with optional KS-1 shock mount.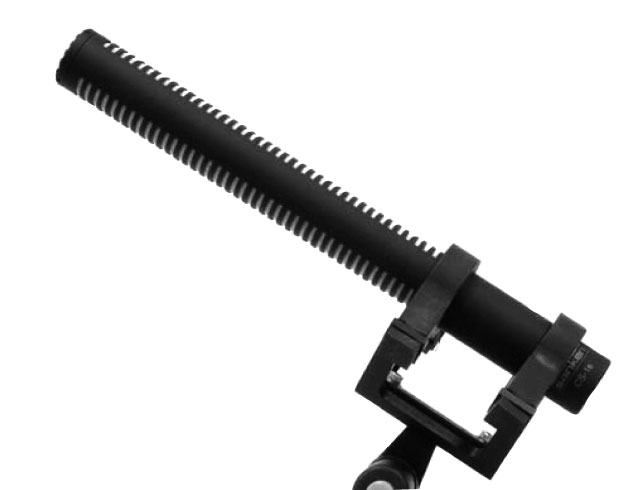 Exceptional Audio Quality On Location
The CS-1e's extremely rugged design and unique components assure optimum resistance to humidity and adverse temperature changes. A variety of windscreens and shock-mounting options provide versatility in the field.
By delivering exceptional audio throughout the entire sonic spectrum, the CS-1e is the ideal microphone for seasoned operators as well as the new generation of independent producers, videographers and filmmakers. Affordably priced, the CS-1e is ideal for today's highly mobile operators.
Unique long reach and sharp directivity
Ideal for mounting on HD camcorders
Suitable for ENG applications
Short 7″ length, light weight (less than 3oz) for easy operation
Sanken's original square-type DC-biased condenser capsule
Improved sensitivity via redesigned capsule and circuitry
Improved S/N ratio through advanced capsule sensitivity
Extended low frequency response
Quick response after power on
Advanced RFI rejection
Wide 50Hz – 20 kHz frequency range
Accepts high sound pressure levels without distortion
Rugged and dependable design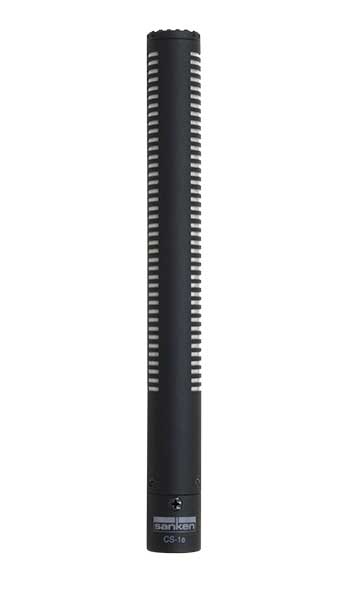 Model Name

CS-1e

Transducer

DC Biased condenser

Directivity

Super Cardioid (Mid-Low), Lobe (High)

Frequency response

50Hz – 20kHz 

Sensitivity (at 1kHz)

63mV/PA (-24dB, 0dB=1V/Pa)

Equivalent noise level (A weighted)

15dB-A

Max SPL (1% THD)

130dB SPL

Output impedance( 1kHz )

120 ohms

Powering

+48±4V phantom

Current consumption

less than 3.5mA

Weight

2.9 oz (80g)

Dimensions

7.15″ (181mm) length
0.75" (19mm) diam.


Surface finish

Matte Black

Connector

XLR-3-12C(M) equivalent
1: GND, 2: Hot, 3: Cold