Sanken Production Live and Studio Microphones
Distributed in N America by plus24
About Us
The Sanken Production and Live microphones provide a wide range of pure, transparent sounding shotguns, lavaliers and head worn mics for TV and film production, broadcast and live performance. They are designed and meticulously engineered in Japan using the latest technology and include many innovative features such as membranes impervious to humidity and temperature change.
The result is a set of mics that have phenomenal frequency response, accurate off axis response, exact patterns, exceptional shotgun directivity and rejection, minimal proximity effect, low noise and high SPL tolerance.
For information about the Sanken Chromatic range of 7 Professional studio microphones for music, go to sankenchromatic.com.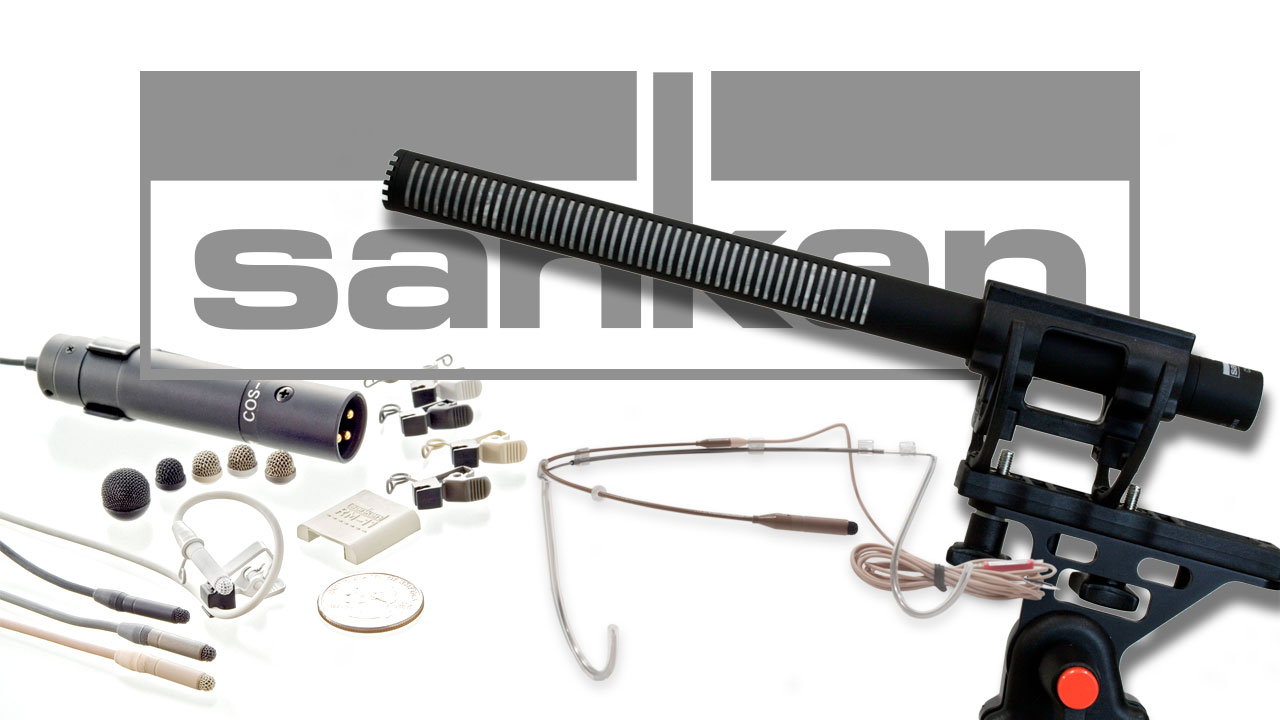 plus24 is based in Los Angeles, the exclusive distributor of Sanken Microphones and Accessories in the USA, Canada and South America. Started in 1986 as Developing Technologies Distributors, the company was renamed in 2002 as plus24 to signify the full commitment to the highest possible standards. Today plus24 reaches out to markets worldwide and continues to work closely with manufacturers to design, develop and introduce truly unique and valuable tools for the wide world of entertainment production.
Contact Us - Sales, Support, Press & General Info
8974 Kramerwood Place, Los Angeles, CA 90034
Phone: +1 (323) 845-1171 sales(at)plus24.net
Product Registration
Product Registration - Sanken Production & Live Mics
Please register your Sanken Production and Live Mic product by filling out this form - USA and Canada customers only. CS-1e, CS-2, CSR-2, CS-3e, CSS-50, CSS-5, CMS-10, WMS-5, COS-11D, COS-22, COS-11D-HWM. For Sanken Chromatic Studio Mics for music please visit sankenchromatic.com.
"*" indicates required fields
Sanken History
Sanken Microphone Co., Ltd. is one of the leading professional microphone manufacturers in Japan. The company was established in 1926, creating microphones for professional use. In 1933, Rihei Takeuchi, a founder of the company obtained his first patent for the antiagglomeration of carbon particles in carbon microphones, and generations later the Takeuchi family carries on a tradition of scientific craftsmanship.
In 1975, the CMS-2 M-S type microphone was developed, the first in a range of high quality professional studio microphones known in the USA as Sanken Chromatic. The CMS-2 was their first mic to use a titanium diaphragm resistant to temperature changes and humidity. The CU-41 was introduced in 1982 with an innovative two way capsule for low and high end frequency capture. Other mics in the Sanken Chromatic range followed at the turn of the 21st century with the latest addition, the CU-51, becoming available in 2016.
In its 90 year history the company has mastered the art and technology of engineering the purest most transparent sounding mics.
plus24 Privacy Policy
plus24 operates three websites including plus24.net, sankenchromatic.com, and sankenmicrophones.com. plus24 is committed to protecting your privacy, and that includes protecting the privacy of any data you share with us.